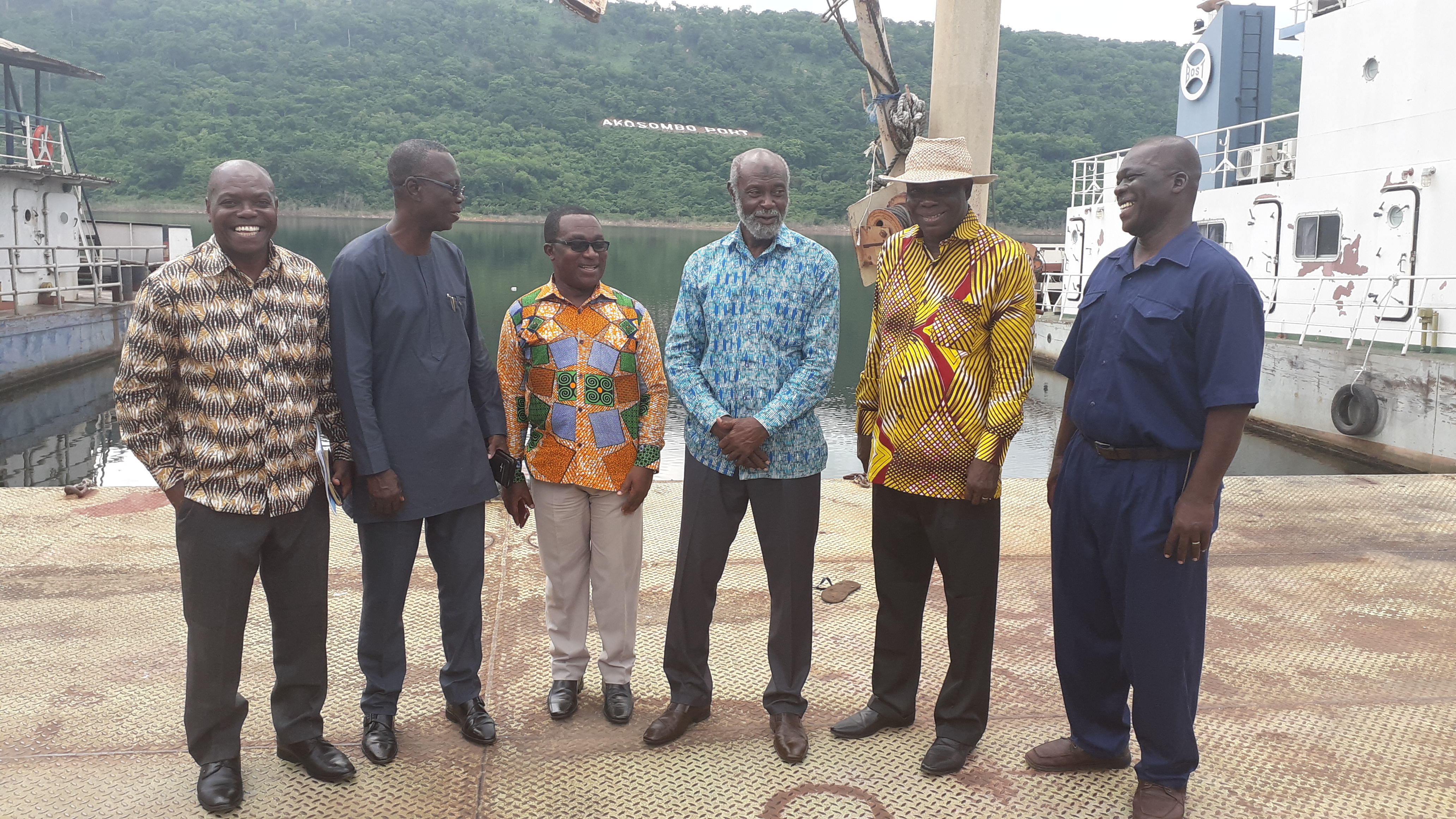 (L-R) Cdr Tom Aggrey-Fynn (Rtd), Admiral EA Bonsu (Rtd), Naval Capt. IY Kwantwi-Mensah (Rtd),
Admiral Munir Tahiru (Rtd), Naval Capt. FK Benzola Eshun and Cdr (Dr.) David Donkor (Rtd).
Chairman IMC VLTC, Admiral Tahiru
in group photo with management of Beacon Maritime.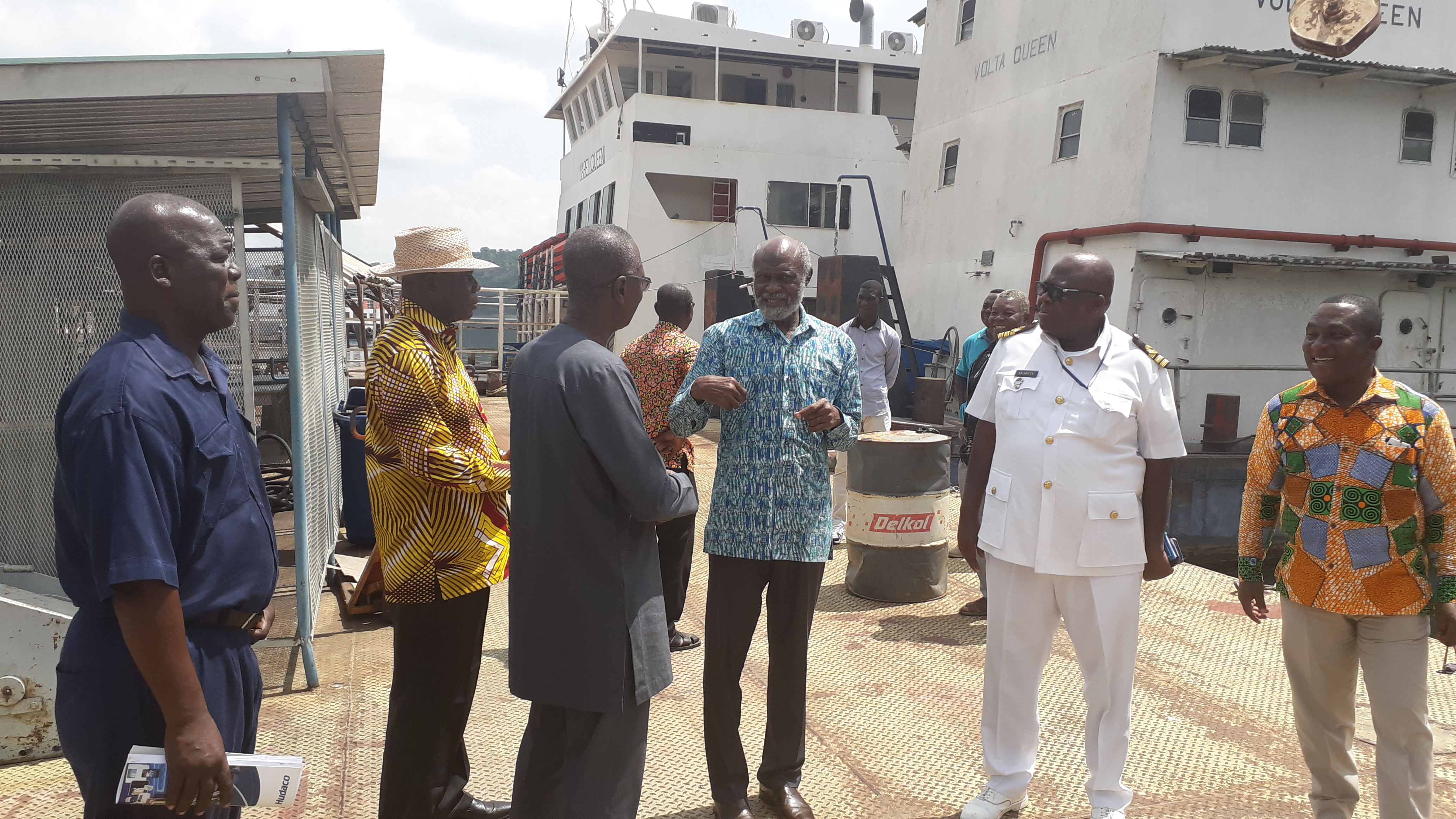 Chairman of IMC of VLTC, Admiral Tahiru explaining some points about the Company's operations.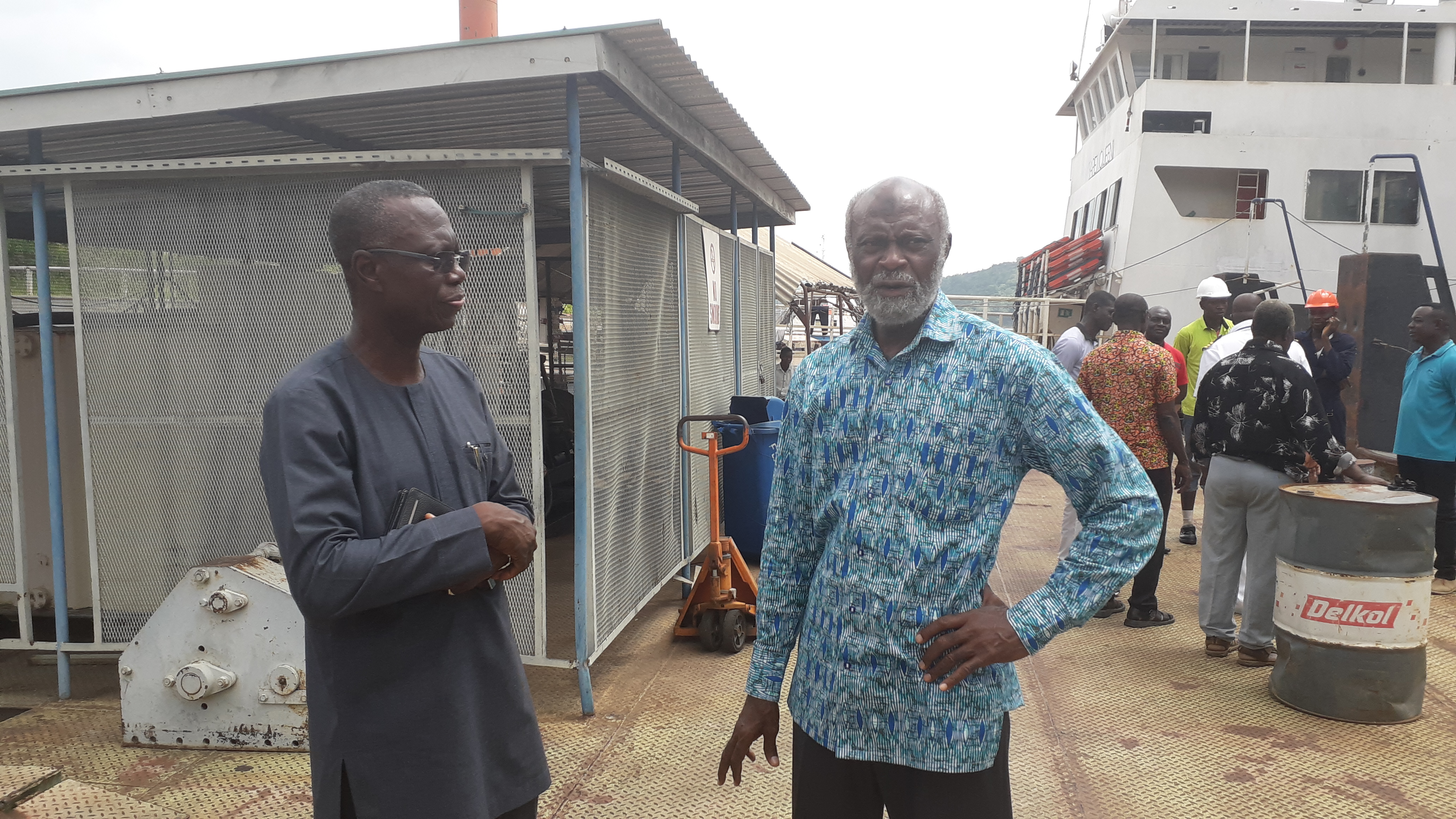 Admirals Tahiru and Bonsu having a discussion.
On Wednesday, 12 June, 2019, management of Beacon Maritime led by Rear Admiral EA Bonsu, the Chief Executive Consultant (CEC) undertook an exploratory visit to the Volta Lake Transport Company (VLTC), a subsidiary of the Volta River Authority (VRA) at Akosombo.
The visit was to afford Beacon Maritime the opportunity to better understand the maritime (inland water) strategic roles of the VLTC in national socioeconomic development as well as its operational activities with a view to identifying areas of possible collaboration and business improvements.
We received a comprehensive briefing on the VLTC from the Chairman of the Interim Management Committee (IMC) of VLTC, Rear Admiral Munir Tahiru and his team. We were also given a familiarisation tour of the port and docking/fitting out facilities of the VLTC.
Beacon Maritime assured VLTC of it readiness to partner with them to find sustainable solutions to promote the growth and development of VLTC.