Commodore SK Darbo (Rtd)
Consultant - Maritime Operations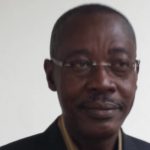 Commodore (Cdre) Steve Darbo retired honourably from the Ghana Navy (Ghana Armed Forces) in March, 2016, after 38 years of distinguished service. He held some of the highest and strategic positions of leadership and management in the Ghana Armed Forces. He has extensive expertise and experience in Nautical Science, Maritime Operations, Safety and Security, Ports and Shipping and Conflict Management among others.
Cdre S. Darbo holds an Executive Master of Arts degree in Conflict, Peace and Security (EMCPS) from the Kofi Annan International Peacekeeping Training Centre (KAIPTC), Accra and a Diploma in Port and Shipping Management from the Regional Maritime University (RMU), Accra.
He is an alumnus of the Britannia Royal Naval College (BRNC), Dartmouth, Devon, UK, the Canfield University, UK, the Royal College of Defence Studies (RCDS), Seaford, UK and the United States Naval War College (NWC), New Port, Rhode Island.
Additionally, Cdre S. Darbo has undertaken several specialist courses in Counter Intelligence & Anti-Terrorism, Managing Defence in a Democratic Market Based Society, Strategic Leadership and International Affairs and Special Election Observation.
He retired from the Ghana Navy as the Flag Officer Commanding (FOC) the Eastern Naval Command (ENC). Some other key positions he held in the Ghana Armed Forces include: Flag Officer Fleet (FOF), Director-General Training, General Headquarters, Director Defence Intelligence and Deputy Director-General, Plans and Development, General Headquarters. The Cdre served as a Military Observer with the UN Assistance Mission in Rwanda (UNAMIR) and UN Mission for the Referendum in Western Sahara.
In retirement, Cdre Steve Darbo is the Chairman of the Board of Directors of the Gulf Frontiers Logistics Company Ltd, member of the National Maritime Security Committee, Marine Fisheries Advisory Committee, the Gulf of Guinea Maritime Institute (GoGMI) and a Deputy Coordinator of the Petroleum Security Coordinating Committee. He is also a Board Member of the Apostleship of the Sea Centre (Stella Maris), Catholic Archdiocese of Accra.