Naval Captain FK Eshun (Rtd)
Consultant - Strategic Planning & Policy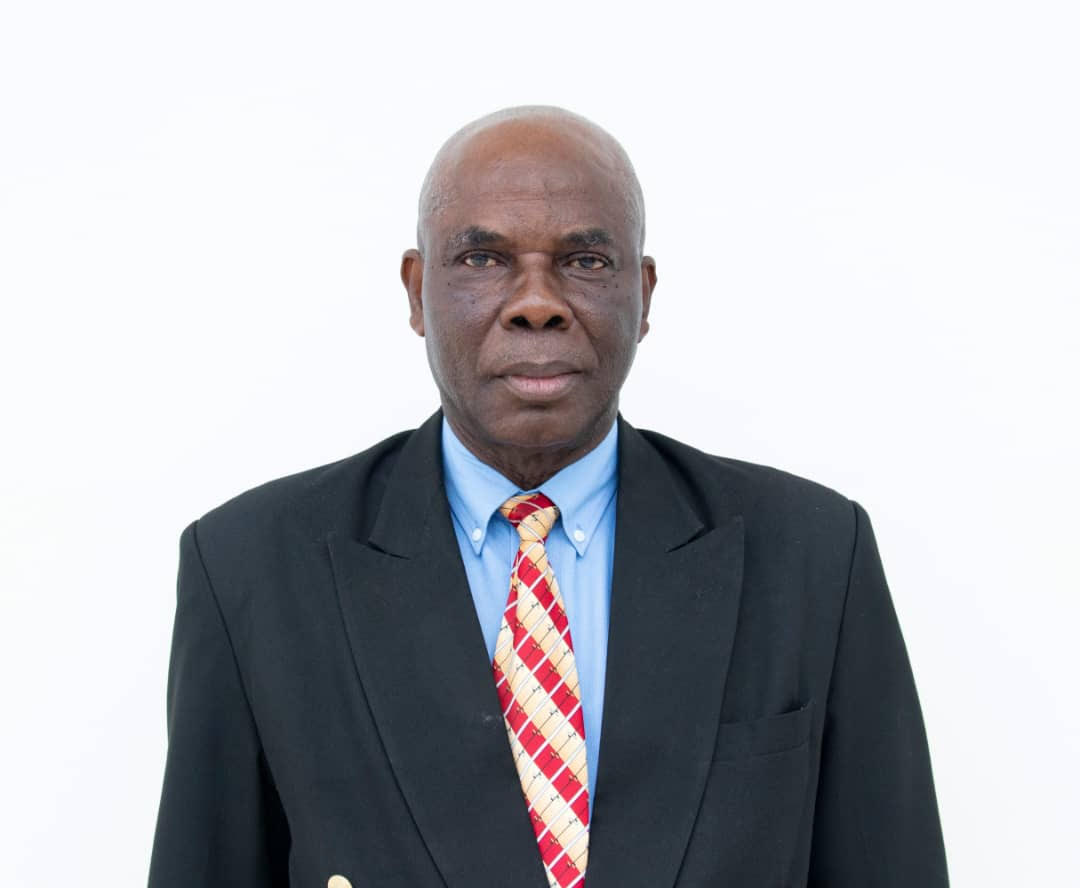 Naval Captain Francis Kwesi Eshun (Retired) is the Consultant Strategic Planning and Policy of Beacon Maritime Security, Safety, Logistic Consultancy Services Limited. A graduate and Class President of the 2007 Class of the prestigious United States Naval War College, Rhode Island, USA, he retired from the Ghana Navy (Ghana Armed Forces) in 2011 after 35 years of distinguished and honourable service. Prior to his retirement, he served as Director, National Crisis Response Centre (NCRC), a Department under National Security Secretariat.
His areas of expertise include: maritime security and safety, naval strategy and operations, ship navigation, handling and gunnery operations, national security and intelligence, crisis response and management and counter-terrorism operations among others.
Naval Captain Eshun had his general and specialist naval and maritime operations training at the Ghana Military Academy (GMA),Teshi, Ghana Nautical College (now Regional Maritime University), Nungua, the Britannia Royal Naval College, Dartmouth, UK and Her Majesty`s Ship Dryad, Portsmouth in the UK.
He has also undertaken some specialist courses and training, among them: Basic Intelligence Course, Sofia, Bulgaria, Long Gunnery Specialization in INS DRONACHRYA, Cochin, India, Junior and Senior Staff Courses at the Ghana Armed Forces Command and Staff College (GAFCSC) Teshie, Advanced Ship Handling Team Training at Newport, Rhode Island and Norfolk Naval Base, Norfolk, both in the USA, Disaster Management Course at Wagen, Switzerland and Advanced Intelligence Advisor Course, Pretoria, South Africa. He undertook a number of terrorist and counter-terrorism courses including, Counter-Terrorism Intelligence Analysis Course, Burma Camp, Accra, Terrorist Targeting Operations Course, Accra, Counter-Terrorist Tradecraft Course, Accra.
His distinguished naval service, saw him assume several appointments at sea onboard Ghana Navy Ship (GNS) SAHENE, GNS KROMANTSE, GNS DZATA and GNS ACHIMOTA as Watchkeeping Officer, Gunnery Officer and Navigation Officer. His first substantive command of a ship was as the Commanding Officer of GNS DZATA. He also commanded GNS ACHIMOTA in an acting capacity in1995. He held appointments ashore at the Naval Headquarters and General Headquarters of the Ghana Armed Forces including: Deputy Director Naval Operations/Commanding Officer of Naval Headquarters from 1996-2000 and Director Naval Intelligence; Director Manpower Planning at the General Headquarters of the Ghana Armed Forces. Additionally, he held various appointments at the Department of Defence Intelligence of the Ghana Armed Forces where he was Director Strategic Intelligence Assessment, Director Intelligence Operations, and Deputy Director-General of Defence Intelligence.
He was appointed Aide-de-Camp to former Presidents Flt Lt JJ Rawlings and JA Kufour. He was also Aide-de-Camp for former Secretary of Defence, the late Rear Admiral CK Dzang in 1984. He is a recipient of the National Honours of Member, Order of the Volta (MV) Security Services on 3 July 2008.
Captain (Ghana Navy) Francis Kwesi Eshun (Rtd) participated in a number of seminars and workshops, including seminar on Piracy/Armed Robbery Against Ships (by IMO and Nigerian Ministry of Transport), Lagos, 6-8 October 1999, Joint Intelligence Workshop, Burma Camp, Accra, May 2008, Civil-Military Response to Terrorism, Monterrey, California, September 2008 and United Nations Counter-Terrorism Seminar, Abuja, 2010. He also participated in a number of Peacekeeping Missions including UNIKOM in Kuwait/Iraq in 1991/1992 as a Military Observer, UNPROFOR in former Yugoslavia (on one month relieving duties as a Military Observer in KNIN from February to March 1992) and ECOMICI (ECOWAS Mission in COTE D`IVOIRE) as Chief of Military Personnel for the Military Force (from 5 countries: Ghana, Senegal, Togo, Benin and Niger) from February2003 to March 2004.